MacIsaac Backhoeing Services: Your Full Excavation Service in Summerside
Since 1978, MacIsaac Backhoeing Services has been providing top-notch excavation services to the Summerside area. What began as a single backhoe has since grown into a family-run business, with a full fleet of equipment to meet all your excavation needs.
Our fleet includes 2x backhoes, 1x dozer, 1x 6-ton excavator, 5x dump trucks, 2x deck trucks, 2x tracked skid steers, 2x crew trucks, 2x 20-ton floats, 3x plow trucks, a 2-ton roller/compactor and a 6-ton roller/compactor. We even offer emergency appointments 24/7 for those times when you just can't wait.
Our team is licensed to assess your site and handle installation and repairs of both water and septic systems. We can also help you keep the water out with foundation coating and proper installation and maintenance of drainage tiles. Need to put in a new basement? Our buckets range from 12" to 36", and we have hammer and tamper attachments to get the job done right.
At MacIsaac Backhoeing Services, we are committed to establishing lasting relationships with our customers by exceeding their expectations and gaining their trust through exceptional performance by every member of our team. Contact us today for all your excavation needs in Summerside.
Give us a call today to see how we can help you.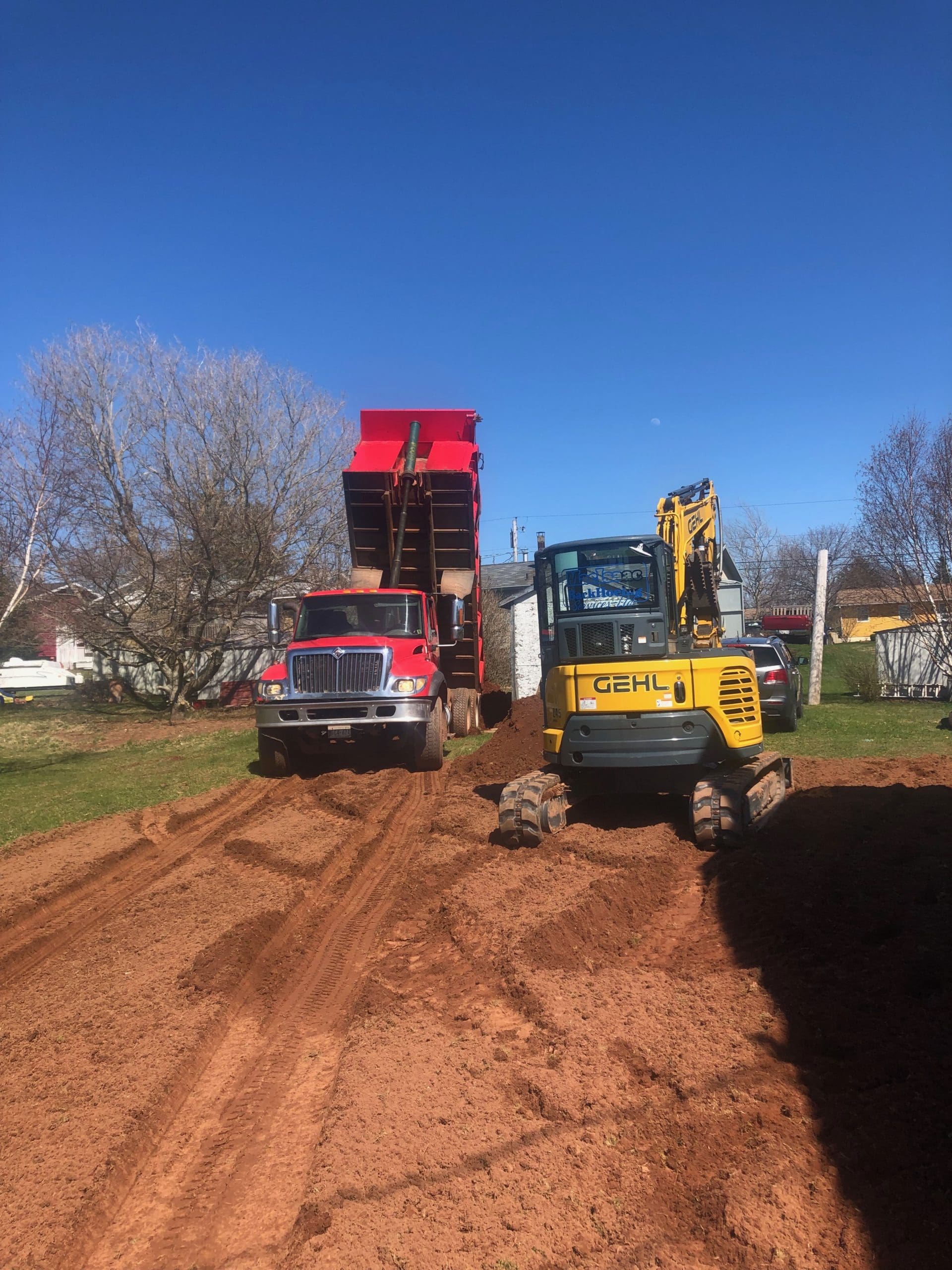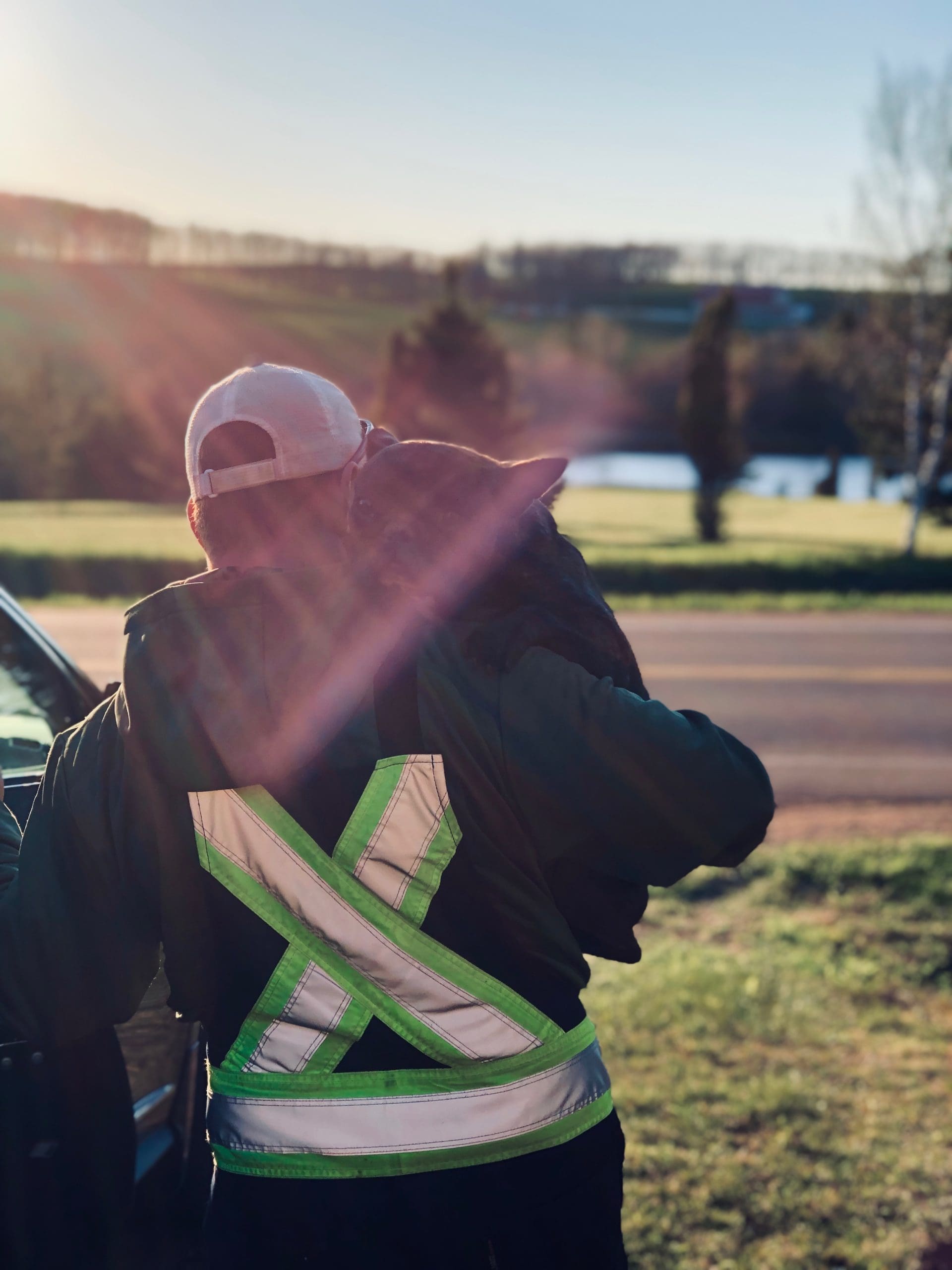 Featured Customer Comments
These guys are awesome. Immaculate septic tank installation. Able to answer any questions you may have about anything during any type of process. Willing to work with you if you have any special requests during projects (I had my old tank removed and the new tank moved to a new location further down so I can build on - this required more digging, more pipe to lay down, etc). They were here working VERY late one night to finish up the project. Daniel & crew really takes time explaining things to you in a way so that you can be comfortable with what is going on and the future of project - you know as the project is going on that everything is being done the RIGHT way which is very important, and is something you don't get with a lot of companies these days. These guys are great at checking in to make sure everything is working smoothly once installed. The crew is great - it has been the same crew of hard working people for several years which speaks volumes about what kind of a crew this company has, and what kind of management the company has as well.
Daniel and his crew at MacIsaac's were nothing short of wonderful while replacing my septic system. Daniel walked me through the entire process, providing quotes, updates and information that made the project as stress free as possible. Work was completed on time and as quoted, I wouldn't hesitate to recommend them to anyone!
Daniel and his crew did a fantastic job of my newly purchased property. It was overgrown, and need to be tore out so that we could start from scratch. The front and back yard were levelled. All the debris was removed. Fresh soil brought in. Landscaped. Then fresh grass planted. They also prepped the driveway for paving and installed new concrete walkways.